The Cooperstown Dreams Park Experience is a major destination for the 12U age group in travel baseball. With 13 weeks of tournaments every summer, and about 100 teams each week, odds are that some of the talent on display will consist of future college and professional players.  Add in the camp-like atmosphere with players bunking in clubhouses and reduced contact with parents, the experience is definitely unique in the world of travel baseball when compared to other large summer events.
Planning for the Cooperstown trip is almost a year-long process, and many organizations and teams actually begin planning and fundraising even ahead of that timeframe.  While there are many topics that parents, players, and coaches need to consider in the process, this post covers one that many may not be aware of: The Grandfather Certificate.
Here a some answers to questions related to the Grandfather Certificate:
Q: What is the Grandfather Certificate?
A: The Grandfather Certificate is a document that is presented to each team upon completion of their week at Cooperstown Dreams Park.
Q: What is the function of the Grandfather Certificate?
A: The Grandfather Certificate guarantees for the holder that their application to participate in the following year's Cooperstown Dreams Park Experience will be accepted.
Q: So it's like a loyalty or affinity program?
A: Yes. For teams and organizations it allows them to plan for the following year with the confidence that they will be able to participate in the event.  For CDP, it helps create and foster a loyal customer base of teams and organizations.
Q: Is a Grandfather Certificate required as part of the application process for a team to attend CDP?
A: No. Teams and Organizations may apply to CDP without having a Grandfather Certificate.
Q: OK but if I have a Grandfather Certificate and include it with my initial application, my application will definitely be approved?
A: Correct.
Q: And if I don't have a certificate, I can still apply to participate, but it's not guaranteed that I'll make it in?
A: Correct.  If your team isn't placed in a week, the team is put on the waiting list. If the team does not want to stay on the waiting list a refund request for the $1,000 deposit can be made. If a team remains on the waiting list and they're eligible to play the following year, you can roll the deposit and application to the next year.
Q: How long is the Grandfather Certificate effective?  In other words, I got one in 2016, but I'm not planning to attend again until 2018.  Will my Grandfather Certificate guarantee my entry in 2018?
A: No.  The certificate is only good for the following year and must be submitted with deposit no later then September 15th of the current year.  A certificate from 2016 must be redeemed for use in the 2017 event.
Q: OK so how should I look to bridge the gap?
A: There is no formal process for this, but a simple Google Search for "Cooperstown Grandfather Certificates" reveals an informal, secondary, unsanctioned market where teams and organizations can buy, rent, sell, and trade Grandfather Certificates.  In your scenario, it may be a good option for you look for a team that can use your certificate in the gap year, then return it to you when you need it again.
Q: OK. I don't have a certificate, but I'm planning to attend Cooperstown.  What should I do?
A: Using your network of baseball contacts, ask around to see if any teams or organizations have certificates for the year you are planning to attend that are not currently reserved for a team.  Beyond this you can explore message boards and other online resources to see what the market is for unused certificates for the year you are planning to attend.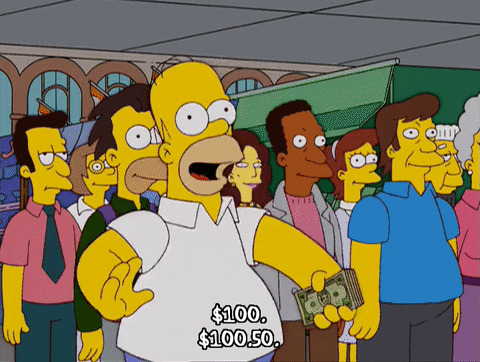 Q: Are Cooperstown Dreams Park Grandfather Certificates transferable?
A: Yes.  A team or organization may sell, loan, or give their certificate to any other party so that it can be used in the year for which it is effective.
Q: Does Cooperstown Dreams Park sell Grandfather Certificates?
A: No
Q: What are the ways I can get a Cooperstown Grandfather Certificate?
A: There are only 2 ways to get one.  1 – Receive one directly from CDP when you participate in the event.  2 – Receive one from a team or organization through purchase, loan, or gift.
Q: What should I do with my Grandfather Certificate when I no longer need it?
A: Many organizations require that a team return the Certificate to the organization so it can be provided to a team that will use it the following year.  If no such requirement applies to you, then you are free to give, sell, or loan it to another team, or you could let it expire
---
Hopefully this provides some clarity to you and your organization as you plan for Cooperstown.  Be sure to reference this and other resources on this blog as we build out a knowledge base.
Additional resources for info about the Cooperstown Dreams Park Experience can be found at www.cooperstowndreamspark.com:
Coaches Kit

(2016) – Includes multiple required forms as well as rules for the tournament

Coaches Corner

– Includes weekly and daily itineraries along with other resources

Parent/Camper Kit

– Includes waiver forms, rules for the facility, and guidelines on what players should bring with them
---